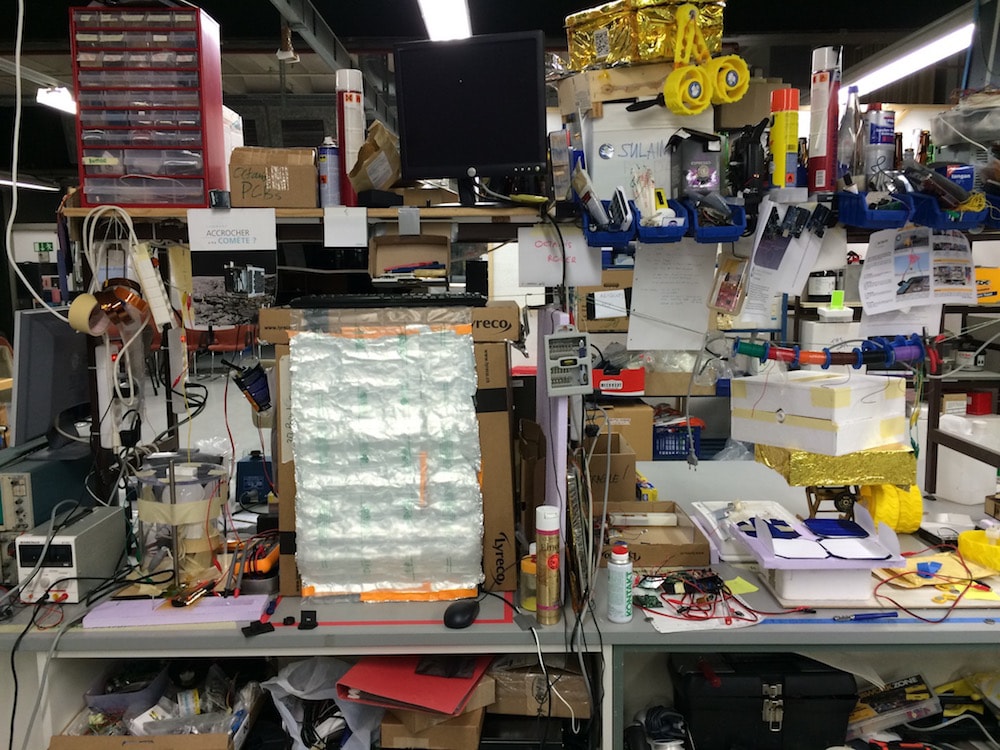 Electronics parts, chips, GSM modules, GPS breakouts, etc.
Our 3D printer is hiding inside this makeshift insulation box.
Reflow soldering equipment
Launchpads, Arduinos, Raspberry Pis and other exotic hardware for prototyping your next big thing.
Common computer mostly used to control the 3D printer. Ubuntu and Windows 7.
Foams, Glues, Resins, Oils
"Wall of Shame" for failed electronics.
Project box for each members area of work.
Soldering iron, power supplies, multimeters, an oscilloscope and a logic analyser.
Saws, drills, calipers, plyers, etc.
More non-random electronics inside ;)